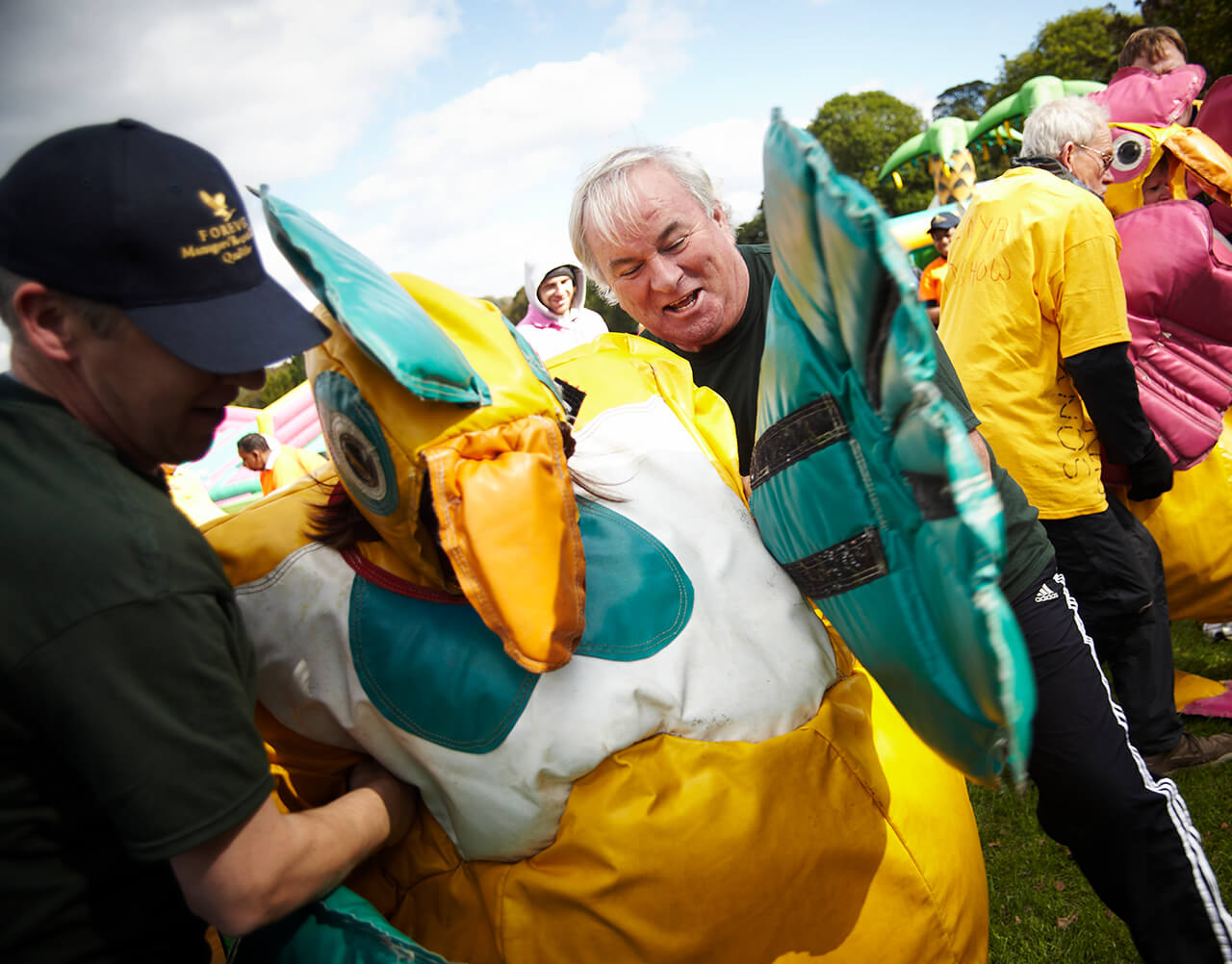 Corporate Events
If you're looking for a brilliant company day out, then Adventure Sports are the team to call. Whether you want to come to our 100 acre Warwickshire site, or you'd like us to come to you or a venue of your choice, we can make your corporate activity day one to remember.
What we provide
At Adventure Sports our corporate events packages can be tailored to your exact needs, so whether you're a small business or a big company, we know how to give your employees the best day out possible.
As well as our activities, we've also got fantastic meeting and catering facilities, so if you want to include a presentation and a BBQ lunch too, we've got you covered. We can even take our activities to you, and set up events at a venue of your choice.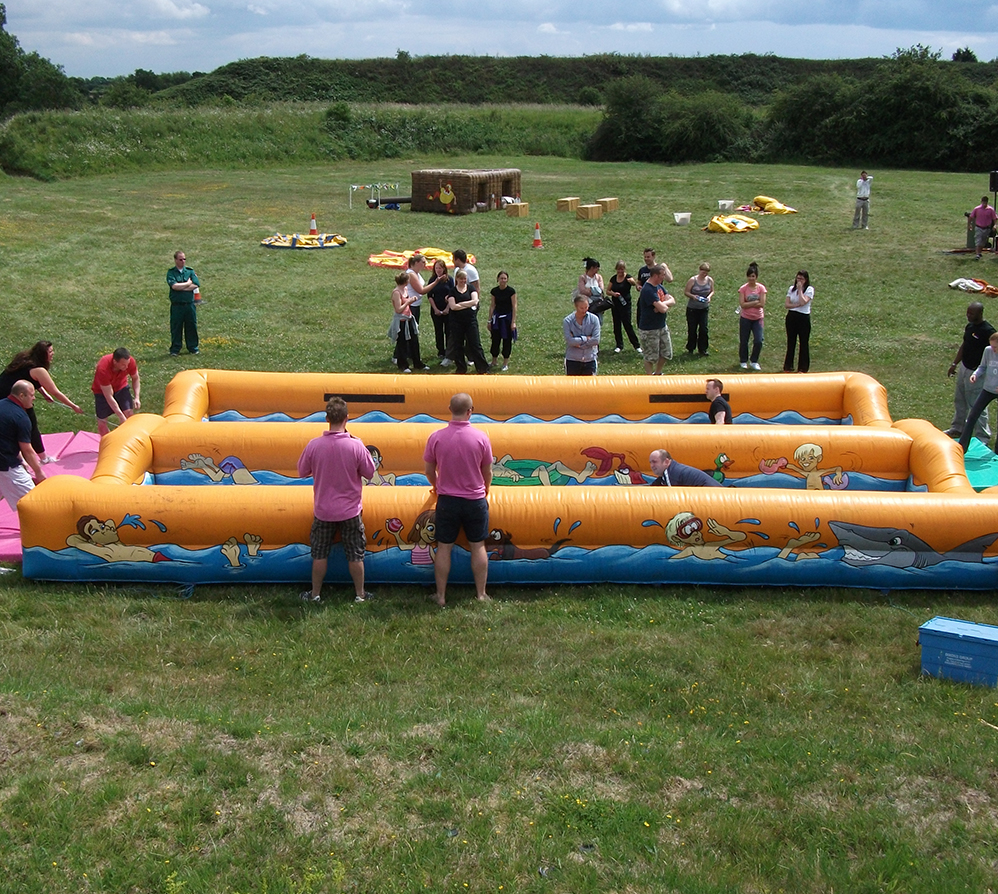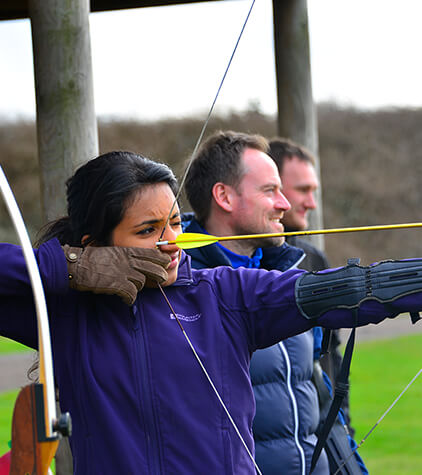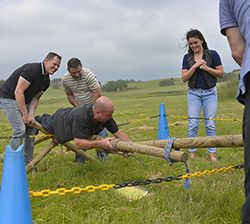 Bespoke company activity days
A bespoke corporate activity package is almost always the best way to get the most out of your Adventure Sports experience. That's because we can put together the perfect selection of activities for you, based on how many employees are coming and the sort of things you'd like to do.
Going bespoke means that your day will be perfectly planned from start to finish, with our helpful team on hand to make sure everyone's in place, on time, fully fed and enjoying themselves!
Get in touch
Off the shelf
Of course if you're looking for something a little simpler, you can always choose from our excellent range of off the shelf activity packages.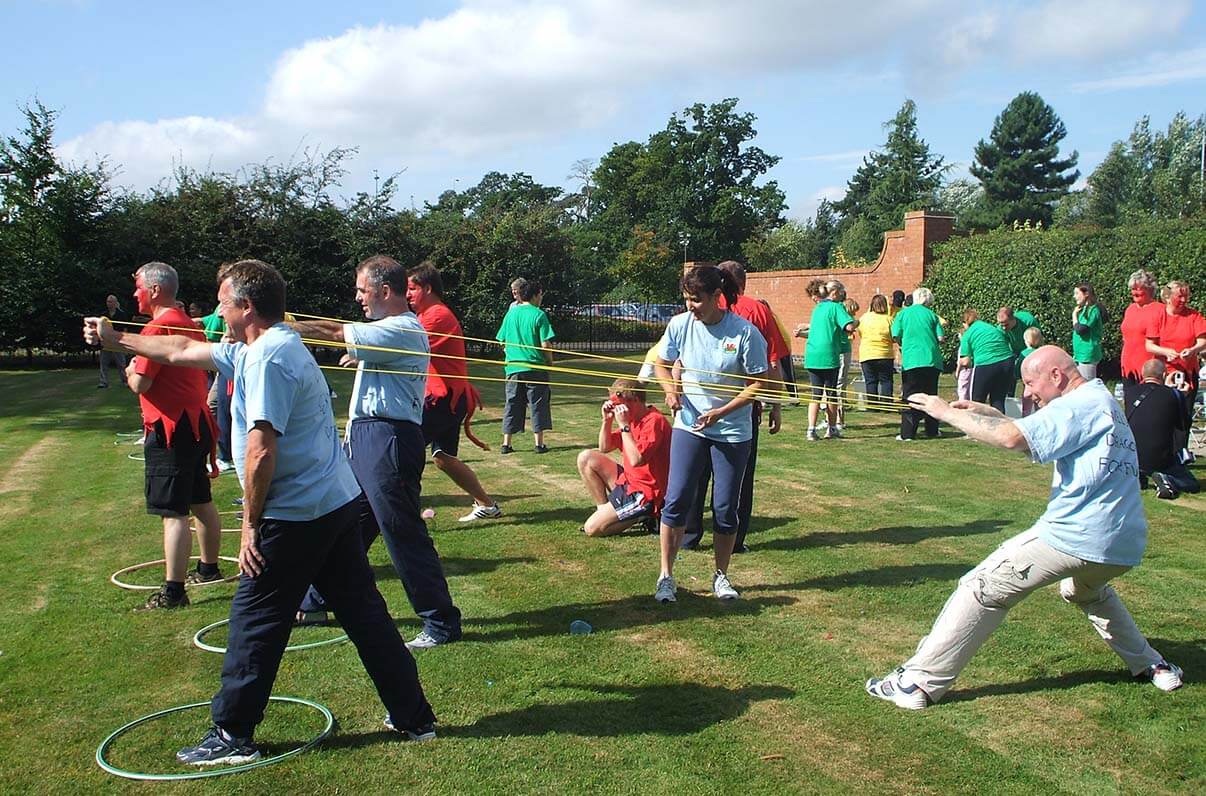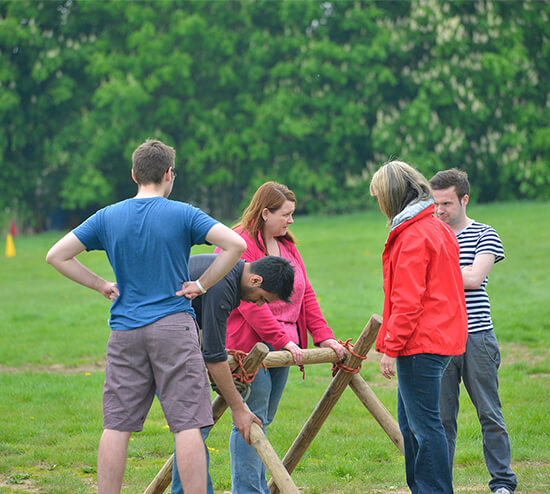 Team building
Not all our activities are about cars, targets and action - in fact Adventure Sports have a huge range of team building activities specially designed for corporate events. Take a look at our Team Building page to find out more about activity days that can motivate, inspire and bring your team together.
Find out more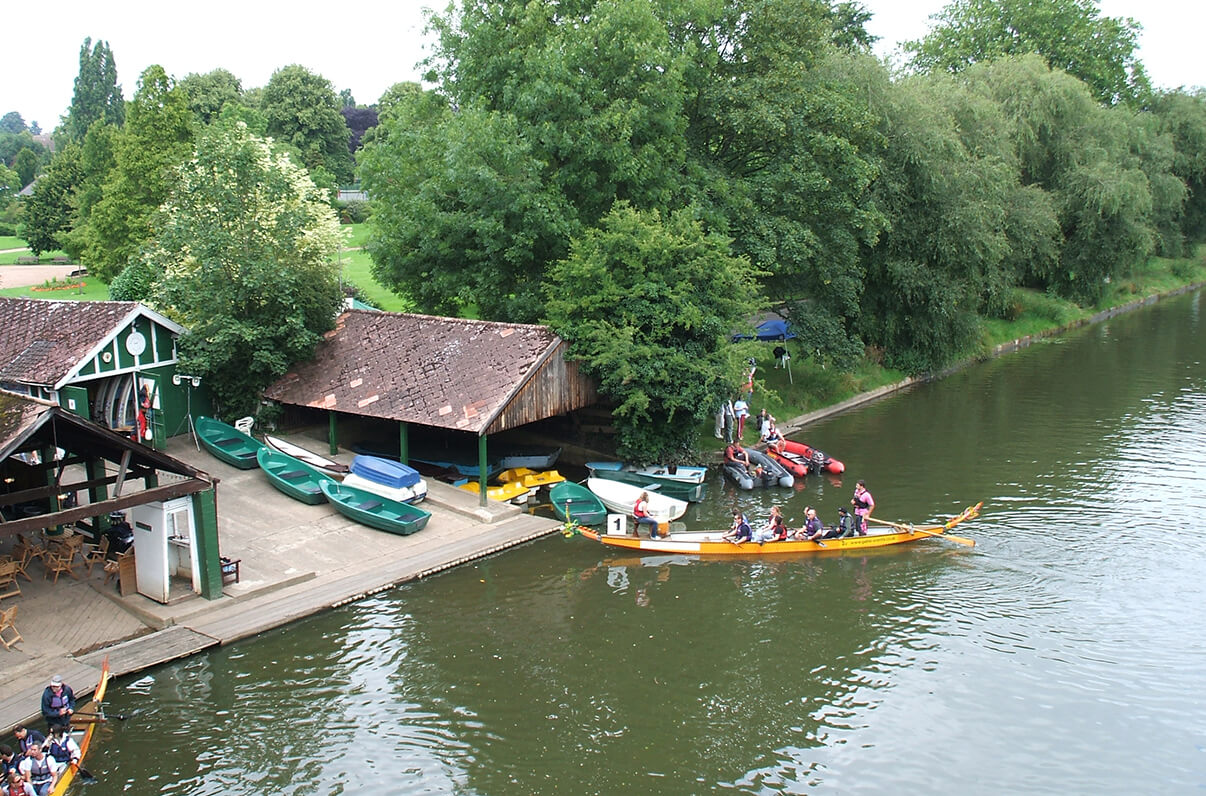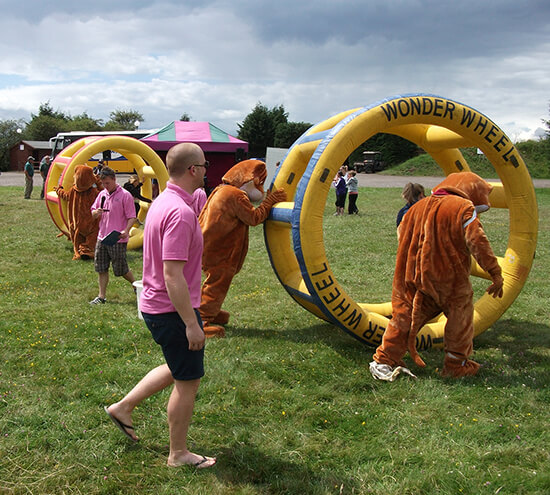 Family fun days
With a 100 acre site in the heart of the Warwickshire countryside, Adventure Sports have all the space needed to set up a fantastic family fun day for your employees.
We've run loads of brilliant family fun days, including activities such as Wacky Races, 'School' Sports Days, Human Table Football, Inflatables and Giant Board Games, so there's plenty of action for adults and kids too. And of course our experienced team will be on hand all day to run your event and keep everyone happy.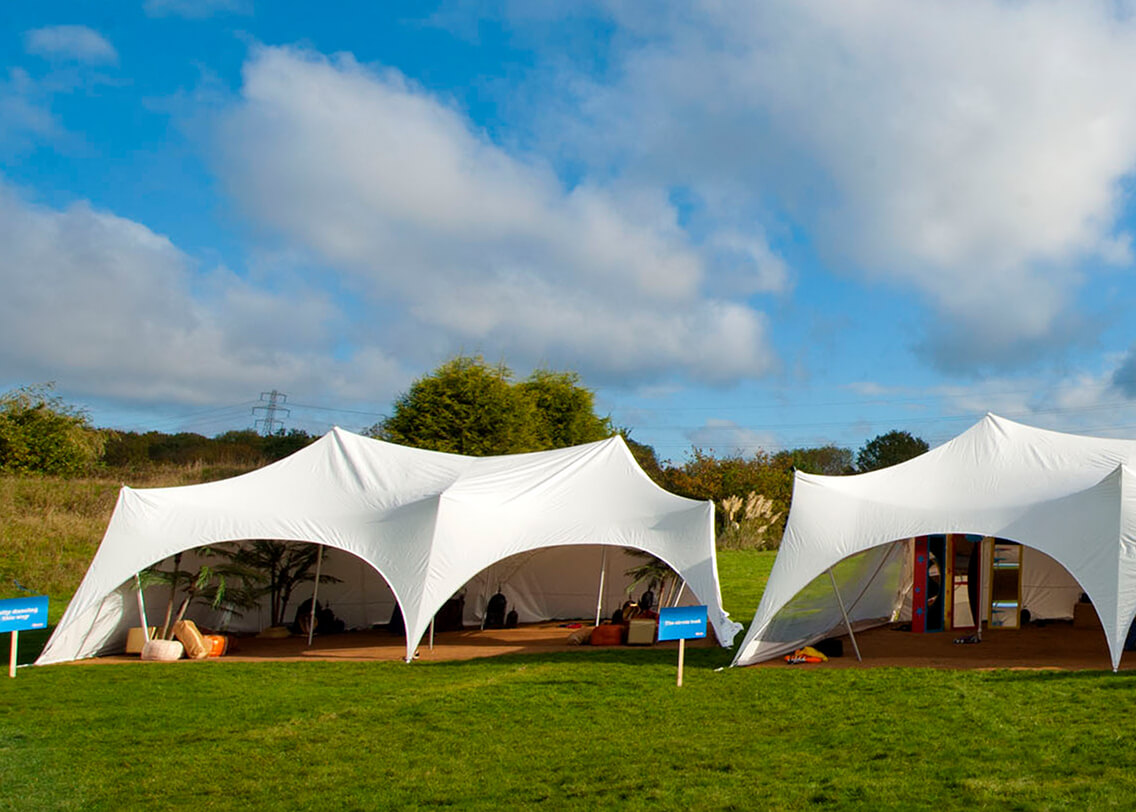 Product launches
With such an easy location to access from the M40 and A46, Adventure Sports is also a popular location for product launches and other corporate events. Our site has plenty of room to set up marquees and other temporary structures, and can become a perfect blank canvas for your event.
You can make use of on-site facilities, or ask us for recommendations on brilliant caterers, entertainment and more, so that you can create the ideal corporate event in a location that combines easy access by road and rail with privacy, and a countryside setting.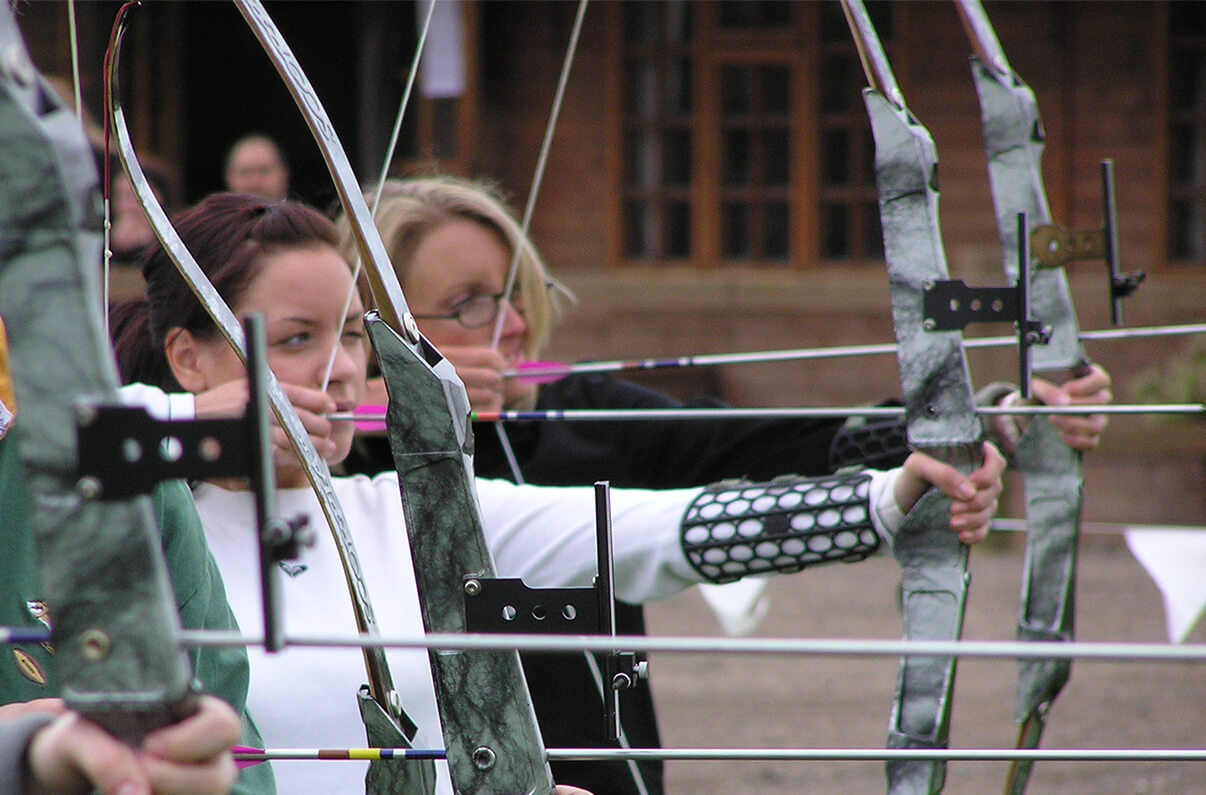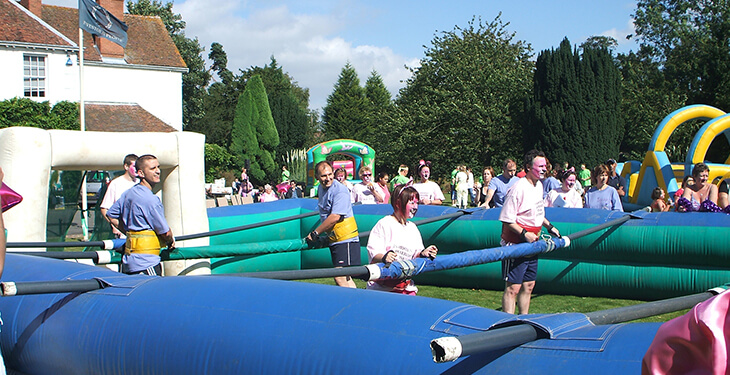 Mobile corporate events
If you've already got a venue in mind for your company activity day, or don't fancy coming out to our Warwick site, then Adventure Sports may be able to come to you!
Naturally we do always have to check the suitability of a venue for many of our activities, to make sure it's both suitable and safe. But we can usually create a package for your company day that will work perfectly for the venue you've chosen.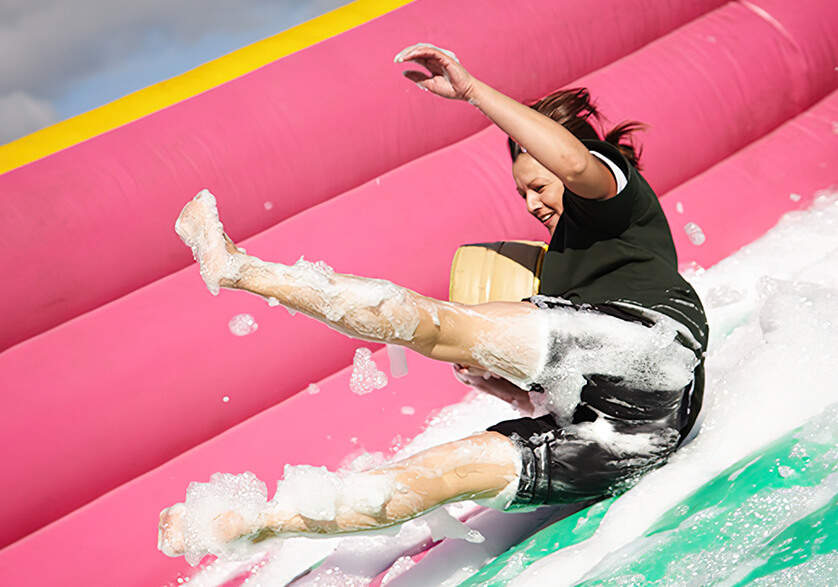 Book your corporate event
If you're interested in having your corporate activity day with Adventure Sports, get in touch with the team to start building your perfect event!
Get in touch