Segways
Segways are a unique and exciting challenge, whether you're roaming the Warwickshire countryside or navigating a tricky course.
Environmentally Friendly

Hi-Tech Vehicle

Really Unusual
Check availability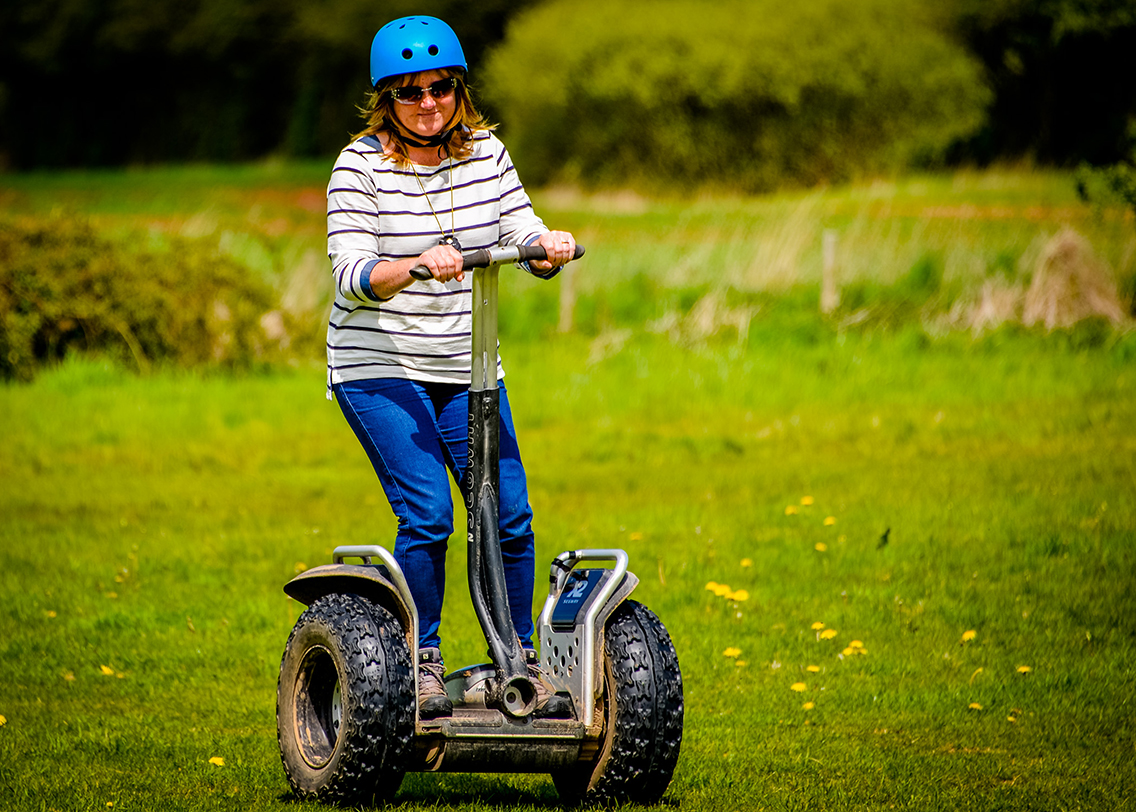 Segway adventures
If you are looking for a really unusual experience you must give Segways a try! These computer controlled, battery powered, gyroscope balancing vehicles have proved to be hugely popular in the USA and urban areas across the world. You stand upright on the Segway and then lean in the direction you want to go. The vehicle instantly reacts and gently propels you in the chosen direction.
Capable of up to 12.5 mph these are certainly not toys. You will learn to trust the vehicles technology and will need to overcome your initial desire to step off - the Segway will outperform you!
Your segway adventure could be exploring the Adventure Sports 100 acre site on a trek, or you could take your group round our challenging course.
Check availability
Segway Trekking
Suitable for two or three people and lasting a solid hour, you will ride your Segway across our 100 acre activity centre and then off into the picturesque surrounding Warwickshire countryside. The hour will start with an initial training session to get used to how the Segways operate. Then on to some gentle grass slopes and corners to boost your confidence.
After the basics have been mastered the trek proceeds up to our woodland area and out into the surrounding countryside.
Segway Group Sessions
If you have a number of people who would like to try these very unusual vehicles we offer a one hour group session. During the hour up to eight people can all get a really good ride on these two wheeled, battery powered machines.
A large course is set out with ground markers on a level grass area. Each participant will take their turn to navigate around the course - most will start out very cautiously, but after a couple of laps they will be evolve into confident Segway riders.
Requirements
Participants must be 14+ years old
No driving experience required
If any of the group members are aged under 16 years we will need at least two adults to accompany the group
Taller than 1.34 metres (4 foot 4½ inches)
Between 45 and 117 kg in weight (7 - 18.5 stone)
Not pregnant
Not suffering from any pre-existing or existing injury or any medical condition that prohibits participation in any sport/motorsport or other energetic pastime
Included in your experience
A Segway for each participant
Full tuition throughout from an experienced instructor
Full set of protective equipment
Availability
All year round
Bookings must be made in advance
Book Segways online
Check availability and book your Adventure Sports experience online. It's fast, secure & safe - just like our activities!
Need something special?
Booking a special event? Or want to add some extras to your experience? Talk to the Adventure Sports team and we'll help you organise the perfect event.
Get in touch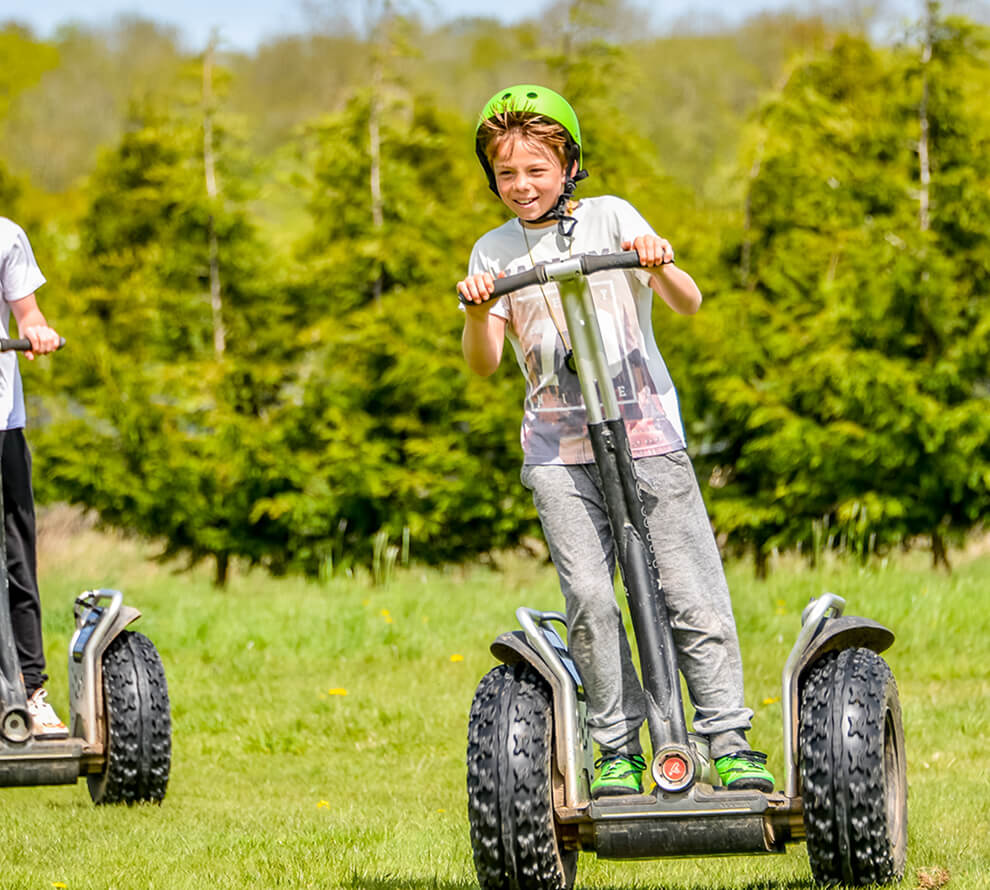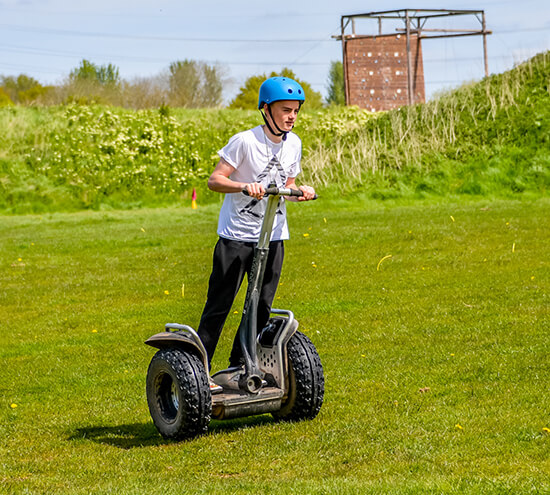 Segway Warwickshire
Segways are great fun, and they also can get pretty fast too! Our electric segways get up to 12.5 miles per hour, so they're not for the faint-hearted! Luckily you don't need any driving experience to ride one, just a bit of tuition from one of our expert instructors should set you on your way.
Your segway experience can either be a romp around our Warwickshire site, navigating the hills and woodland, or you could take on the challenge of one of our special courses, and really prove your skills!