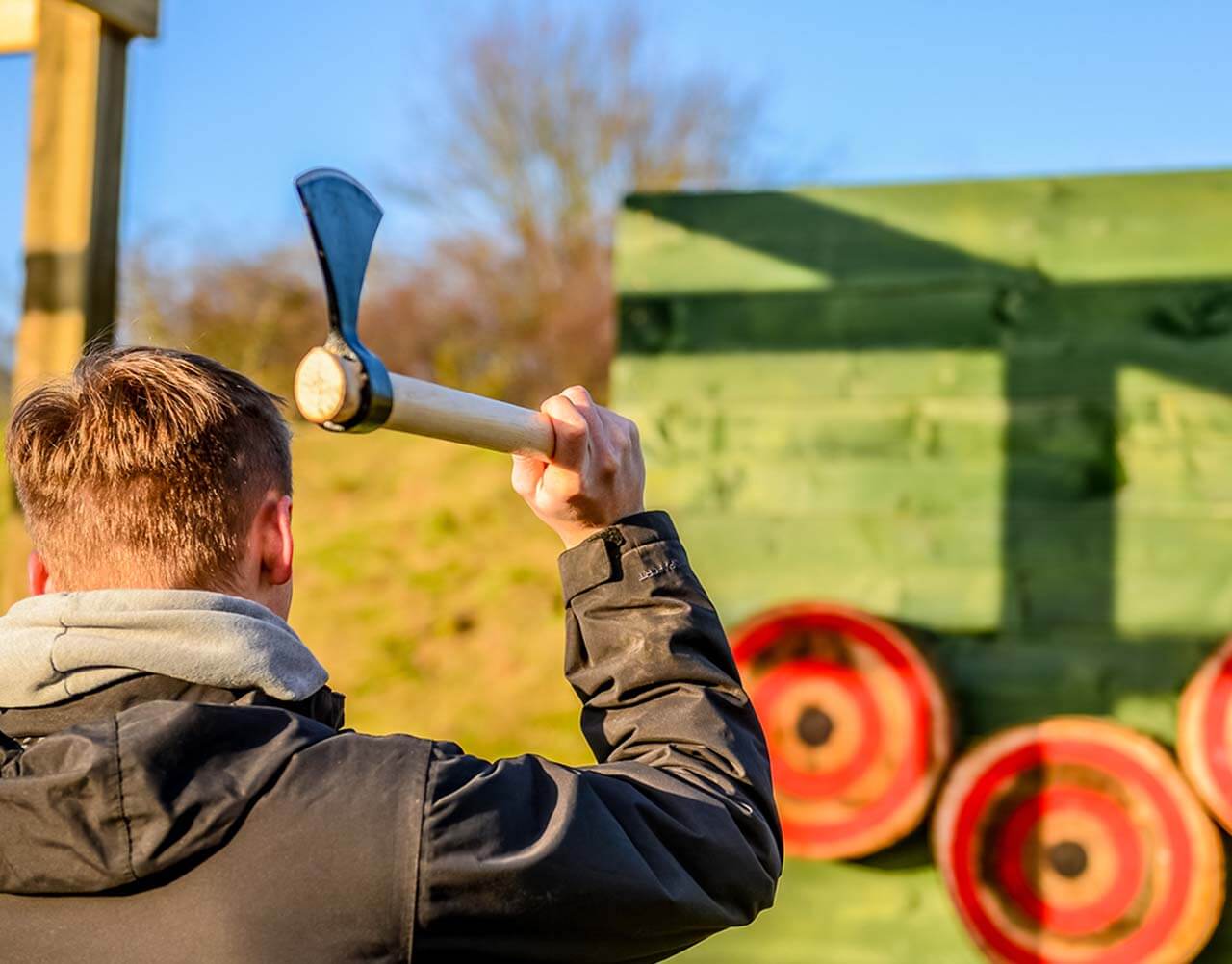 Axe Throwing in Warwick
Axe throwing is brilliant fun for everyone, with experienced instructors to show you the basics on our purpose built Axe Throwing Range!
Unique Event

Really Satisfying

Viking Contest
Check availability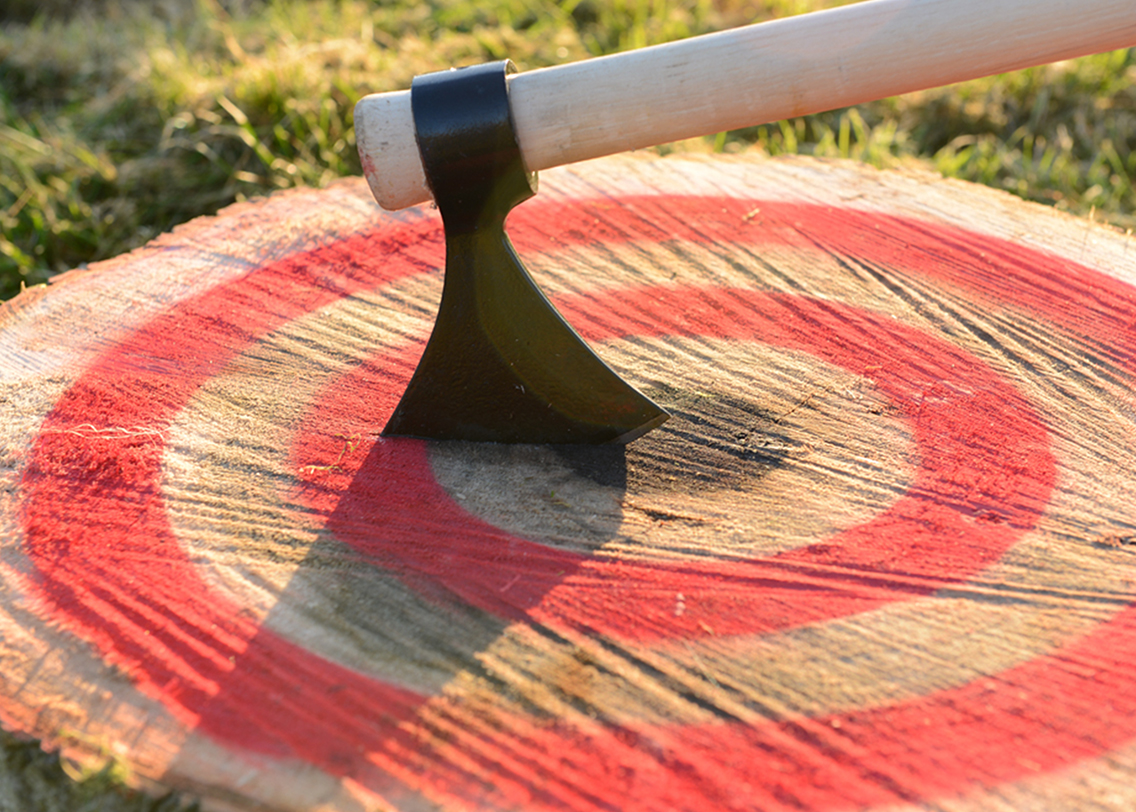 Axe throwing experience
This 1 hour activity is fantastic for parties and groups, and involves learning to throw an axe into wooden roundel targets. This ancient skill was practiced by knights during the Middle Ages, the Vikings and also by native American Indians who perfected the art of throwing Tomahawk axes.
The session will start with an introduction into the basic techniques required to get the axe to hit and stick into the wooden targets at 3m. Light weight training axes are used to ensure everyone understands the techniques.
Larger throwing axes will then be introduced - these require more technique but are really satisfying to throw!
The session will end with a scored competition.
Check availability
Requirements
Participants must be 10+ years old and 147cm tall
You will be throwing the training axes and tomahawks for most of the time. You will also be reaching down to the ground to pick up fallen axes (some more than others!) The activity is not suitable for anyone who has any existing medical condition that could be aggravated by the throwing action
Some participants can find the tomahawks too heavy to throw safely. In these circumstances the training axes will be used throughout
If any of the group members are aged under 16 years we will need at least two adults to accompany the group
Axe throwing takes place on a covered purpopse built range at our 100 acre outdoor activity centre. You will still be outdoors when you recover the thrown axes wear suitable outdoor clothing including:

Waterproof jacket (hopefully you won't need it, but worth bringing in case the weather turns)
Outdoor footwear (no sandals or flip-flops)
Included in your experience
All required equipment
Full tuition from an experienced instructor
Tea & coffee
Availability
7 days a week, all year round
Bookings must be made in advance
Book Axe Throwing online
Check availability and book your Adventure Sports experience online. It's fast, secure & safe - just like our activities!
Need something special?
Booking a special event? Or want to add some extras to your experience? Talk to the Adventure Sports team and we'll help you organise the perfect event.
Get in touch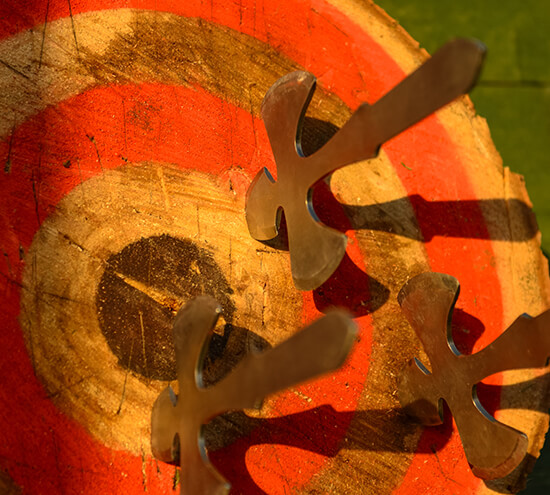 Axe throwing experiences
Axe throwing is loads of fun for anyone aged 10 or over, starting off with our lightweight training angel axes, and then moving on to throwing axes and more challenging targets at our purpose built axe throwing range!
Your session starts with our experienced instructors teaching the skills required to throw light weight three pointed axes, called "angels" at a distance of 3m. Once everyone's perfected the Angels, you move on to larger tomahawk throwing axes at 6m - which are really satisfying to throw! The finale is a hugely fun competition on the 6m range, giving you a winner!