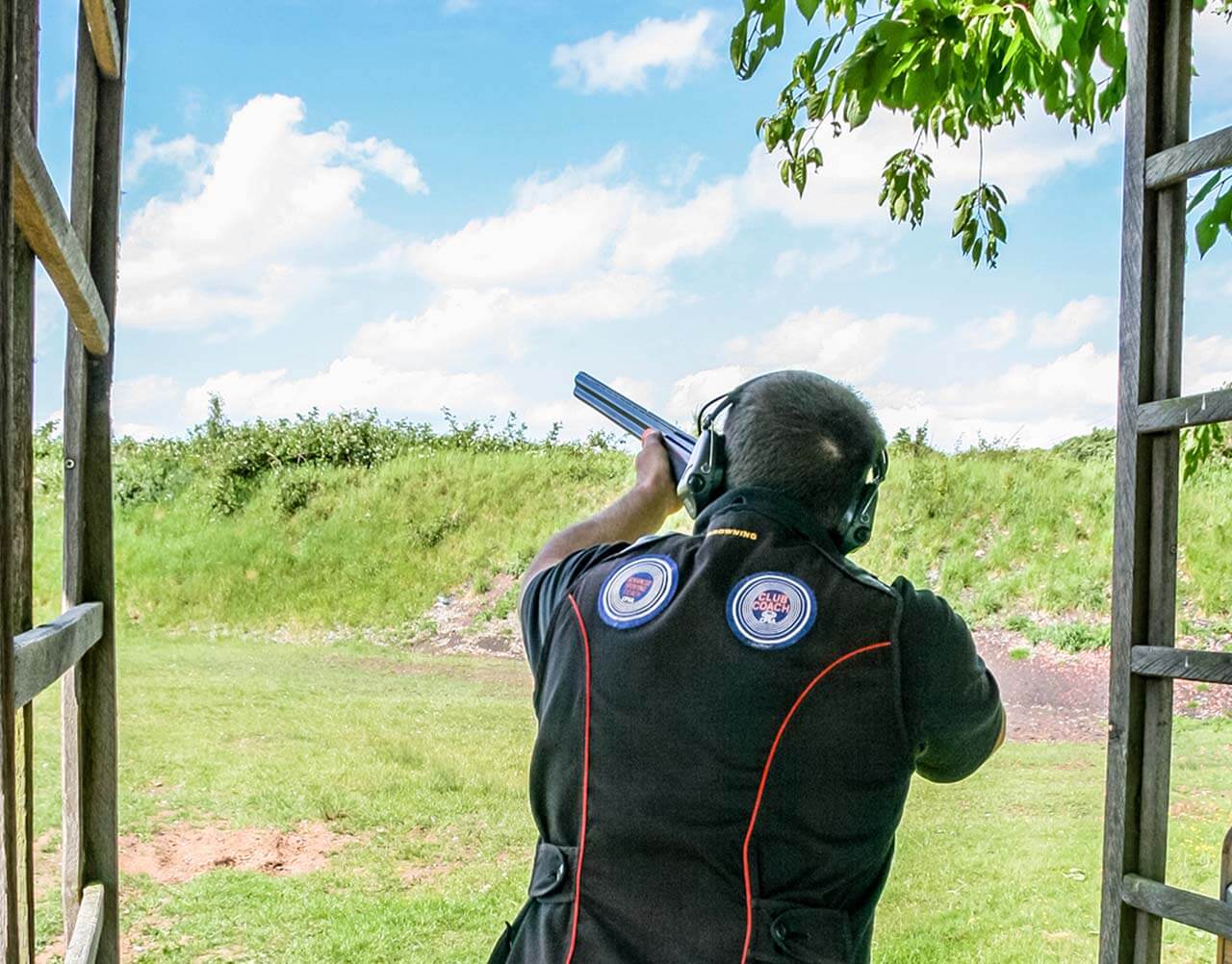 Clay Pigeon Shooting
Your clay pigeon shooting experience with Adventure Sports starts here! These one-off sessions include a qualified instructor and are suitable for anyone over 13 - with no experienced required.
If you're looking for our regular clay pigeon shoots, head over to the Wedgnock Shooting Ground to find out more.
Traditional Target Sport

Expert Tuition

Safe & Comfortable
Check availability
Clay Shooting Experience
Wedgnock Shooting Ground at Adventure Sports has operated as a shooting ground for over 100 years and is one of the Midlands' largest and best attended venues. Our reputation is built on providing both first time and regular shooters with a high quality shooting experience.
Anyone aged 13 years and over can have a go a Clay Pigeon shooting. We cater for individuals and groups who would like to have a go at clay shooting as well as shotgun licence holders.
Our covered shooting layouts include seating for spectators, making this a great activity for groups and parties.
We offer Sporting (16 stands), Sportrap, Skeet and DTL layouts, with many layouts covered for all-weather shooting. And all layouts are fitted with a Claymate system. We also have High Towers, which are a fantastic challenge, and can offer floodlit shooting in the winter months.
If you need more information about shooting clays have a look through our 'Guide to Clay Shooting' - there is lots of information which may be very useful!
Check availability
Who can shoot?
How old do you need to be?
We can offer clay shooting sessions to anyone aged 13 years and over. Under 16 year olds will need to be fully supervised by an adult throughout.
We have smaller and lighter 20 gauge shotguns available for ladies and younger shooters - do let us know when you book in as there is a limited supply!
Do I need a Shot Gun Licence?
No! Adventure Sports has a Section 11/6 Licence from the Police that allows non-shotgun licence holders to shoot under the supervision of our instructors.
Requirements
Participants must be at least 13 years old
If any of the group members are aged under 16 years we will need at least two adults to accompany the group
Included in your experience
All required equipment including eye and hearing protection
Tuition from an experienced CPSA or APSI instructor
Groups
Groups are always welcome at Wedgnock. Clay pigeon shooting is an ideal activity for corporate entertainment, private parties and inter-company challenges.
Regular Clay Shooters
Shotgun Licence holders are welcome to attend our Club Shoots (every Sunday 10.00 – 13.00 and every Tuesday 17.30 – 20.00). We are also open Tuesday - Friday 10.00-13.00
Shooters who are a bit rusty or are struggling with a specific target can book in for a lesson with one of our CPSA or APSI qualified senior instructors.
Novices Looking to Start Clay Shooting
Those looking to take up clay shooting are encouraged to take part in a Safety Introductory Lesson to be confident in areas of safety, gun handling, shoot etiquette, clay disciplines and shooting technique.
Availability
Monday to Friday 10.00 am to 5.30 pm
Saturday and Sunday mornings 10.00 am to 1.00 pm, except the first two Saturdays of each month March to August
Bookings must be made in advance
Book Clay Shooting online
Check availability and book your Adventure Sports experience online. It's fast, secure & safe - just like our activities!
Need something special?
Booking a special event? Or want to add some extras to your experience? Talk to the Adventure Sports team and we'll help you organise the perfect event.
Get in touch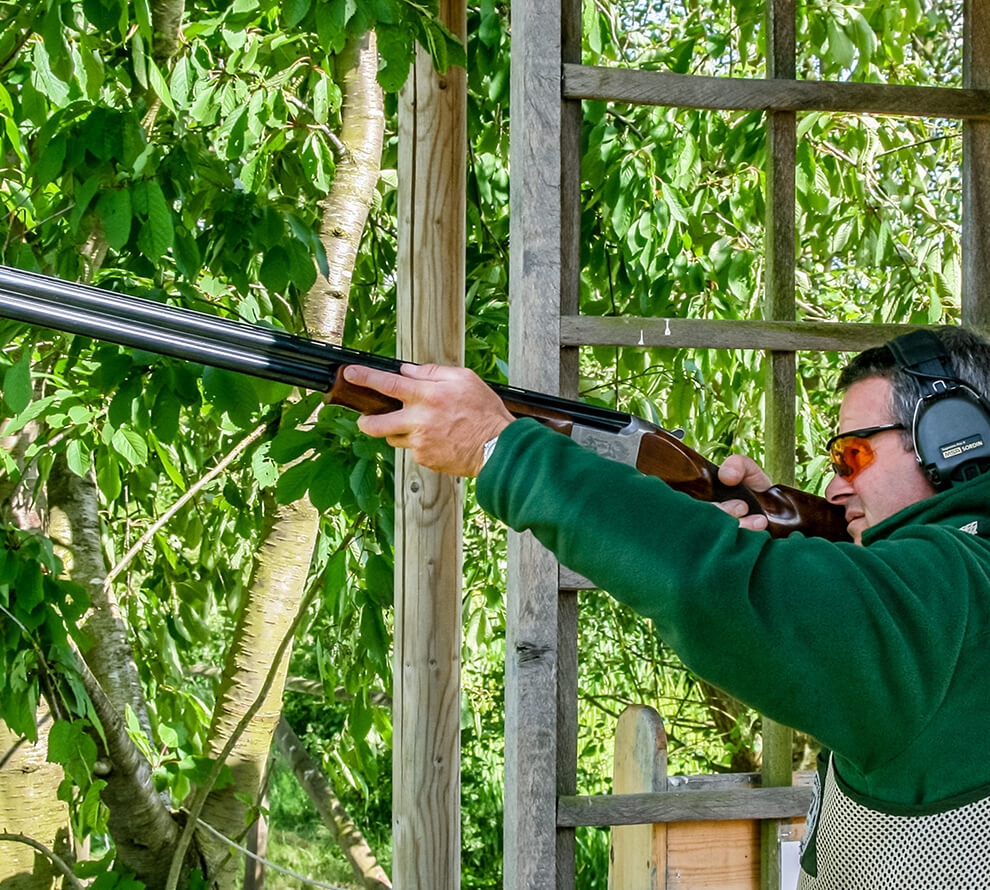 Clay pigeon shooting Warwickshire
At Adventure Sports we've got a range of all weather shooting ranges that includes different stands, and a variety of challenging targets like driven clays (coming straight at you), rabbit clays that bounce along the ground, crossing targets, fast going away targets and the dreaded loopers!
Tuition is given whilst the other members of the group keep score and provide encouragement. Scores are kept throughout and a Top Gun prize is presented at the end!
If you'd like to learn more, we've got a fantastic guide to clay shooting with lots of helpful hints and tips, and if you're a more experienced shooter, you may want to head over to the Wedgnock Shooting Grounds page for more information about regular shoots and membership of our club.