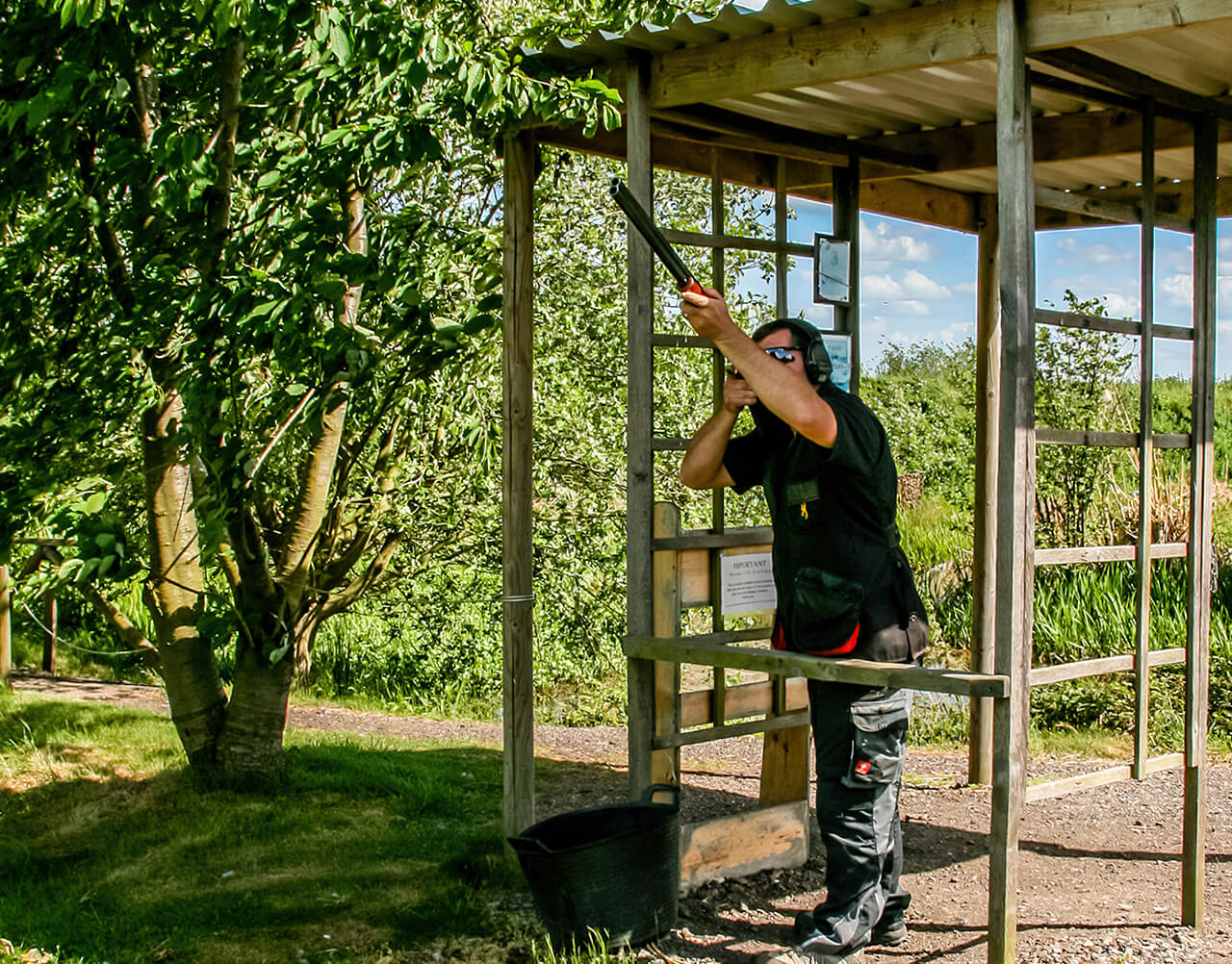 Wedgnock Shooting Ground
Wedgnock Shooting Ground is based in 100 acres of beautiful Warwickshire countryside. We welcome regular shooters and beginners with a friendly atmosphere and comfortable clubhouse.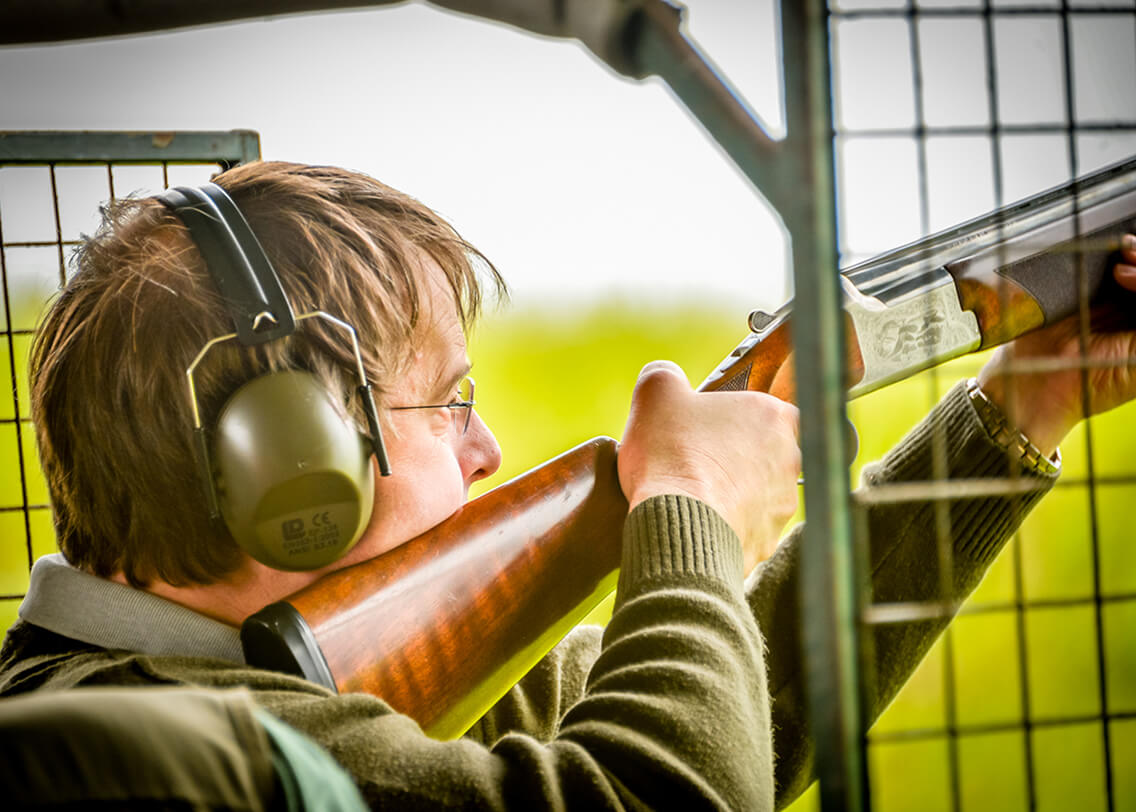 Membership
Wedgnock Shooting Ground has an extensive sporting layout, high towers, grouse butt, compact sporting, skeet and DTL. Tuition available. Three floodlit layouts open every Tuesday evening. Membership - when you become a member of of our Warwick shooting range, you get discounted rates on all shooting disciplines.
As a Member you'll also be issued your own Claymate card, which you can either top up with credit or use as a count-up card. This means you can simply come along and shoot, with your Claymate card automatically keeping your tally for you. Sign up today to join our Club!
Download

membership

application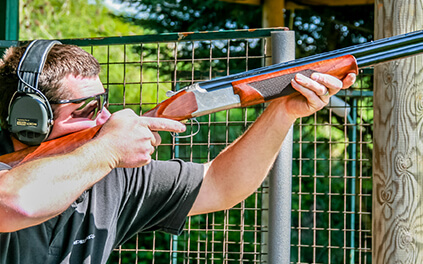 Give Clay Pigeon Shooting a go!
Our Clay Pigeon Shooting packages are perfect for beginners, and include all safety equipment and tuition from one of our friendly instructors.
Clay pigeon shooting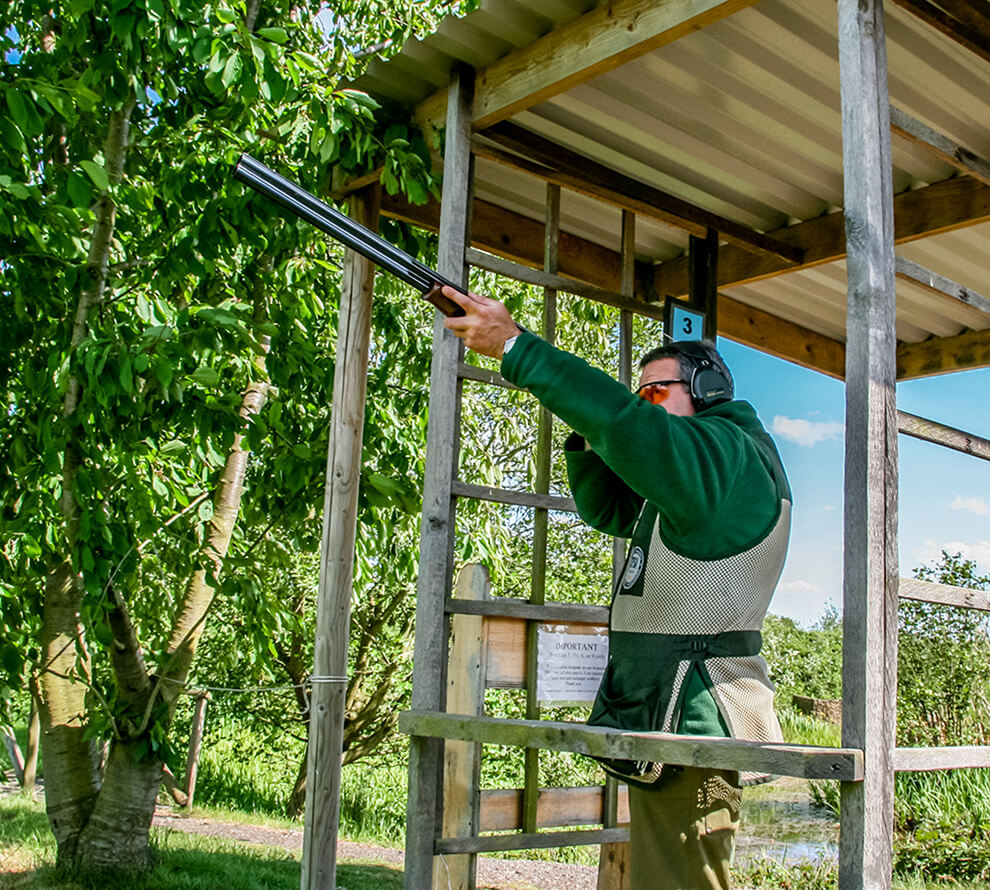 Club Shoots
Club shoots are open to shotgun license holders. Non-members are welcome. We offer an extensive English Sporting layout, Down The Line, Skeet and Sportrap.
Wedgnock Shooting Ground has a reputation for providing an extensive and varied English Sporting layout with high towers, a grouse butt, compact sporting, skeet and DTL. Three floodlit layouts are open every Tuesday evening.
Hard standing is provided throughout with paths leading to all stands. Most of the Sporting stands are covered to ensure a comfortable experience for both shooters and spectators - even if it's pouring down!
Requirements
Shotgun certification
To be a confident, competent shooter
If you are unsure if you meet the requirements, please get in touch with Adventure Sports and we can help you out!
Availability
Club shoots are held :
Tue, Wed, Thu and Friday mornings (10:00 - 13:00)
Sunday morning (10:00 - 13:00)
Tuesday evening (17:30 - 20:00)
During the winter months we operate floodlit clay shooting, so regardless of the daylight, you can still enjoy a Club Shoot on a Tuesday evevning.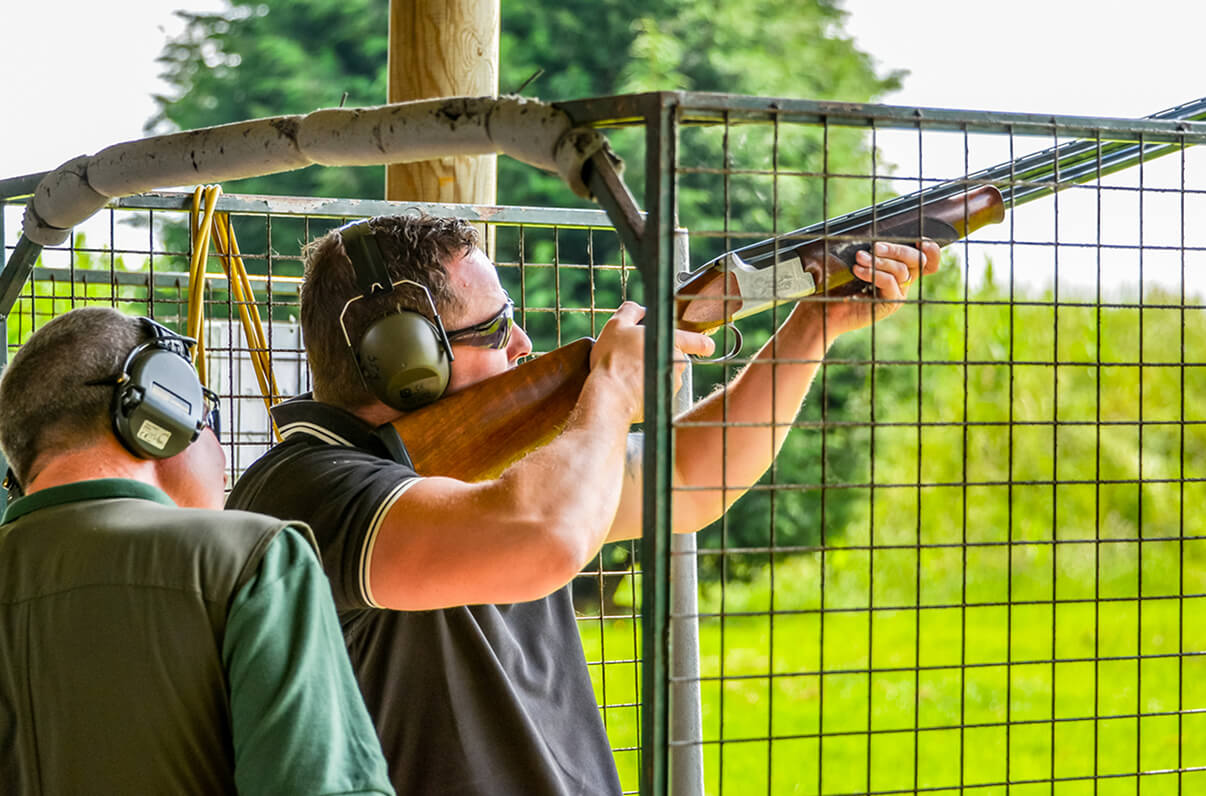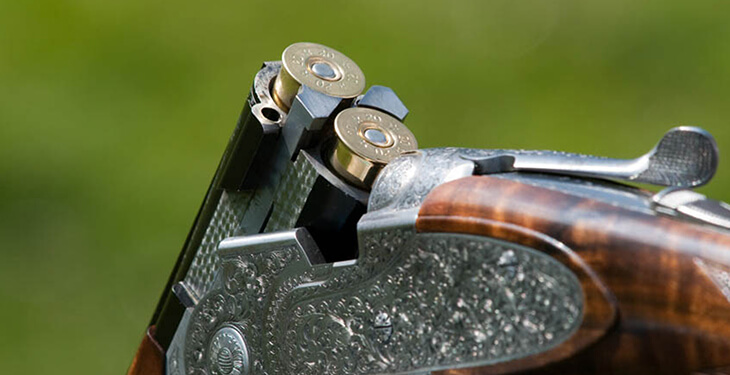 Shooting Lessons
If you are new to the sport or would like to get more experience, we offer introductory clay shooting lessons that will enable you to come along to our Club Shoots. Also have a look through our 'Guide to Clay Shooting' - there is lots of information which you may find useful!
And if you're a little more experienced, we can offer more in-depth courses, including an Introductory Course to enable you to take part in Club Shoots, or Tuition for shotgun license holders to improve their skills.
Pricing information
Members get the best rates for all shooting disciplines, and is usually the cheapest option if you expect to shoot a minimum of once a month.
Become a member
Membership costs £50 for the year and renews on 1st April each year. Membership for Juniors (under 18 years) is free.

Members receive their own Claymate card which can be used as a standard count-up card (a tally is kept throughout your shoot and you pay at the end) or you can credit your card with up to £300 - this will give you 1,200 targets (£0.25 per clay)!
Payment can be made by cash or card.
Download

membership

application
Cartridges
Wedgnock sells a range of cartridges, although shooters are also welcome to bring their own. No shot larger than a 7 is allowed on any discipline, but plastic wads are permitted. Cartridge prices change rapidly - as a guide we offer 12 and 20 guage cartridges in 7½ shot from approximately:
| Available for | |
| --- | --- |
| 12g box | £7.00 |
| 20g box | £8.00 |
Rounds
| Type | Targets | Member price | Non-member price |
| --- | --- | --- | --- |
| English Sporting Layout | Up to 16 stands are used - you can shoot as many targets as you wish | £0.30 per clay | £0.35 per clay |
| Sportrap | 25 | £7.50 per round | £8.50 per round |
| Skeet | 25 | £7.50 per round | £8.50 per round |
| Down the Line | 25 | £7.50 per round | £8.50 per round |
| Snooker* | 25 | £7.50 per round | £8.50 per round |
*Only available on Tuesday evenings during daylight saving times of year.
Wedgnock Shooting Ground Rules
Shooting hours: Tuesday to Friday 10.00-13.00, Sunday 10.00-13.00 and Tuesday evevning 17.30- 20.00 (floodlit in winter)
All shooters must sign in before shooting.
Guns must remain broken or in a gun slip AT ALL TIMES except when on a firing point / stand.
Non-certificate holders must be supervised ONE-TO-ONE by a shotgun licence holder aged 21 or over. That person is responsible for the safety and conduct of the non-license holder.
No shot sizes larger than 7 are allowed (i.e. NO shot sizes 6,5,4,3 etc due to a public foot path on our eastern boundary).
Eye, ear and head protection should be worn.
Please report faulty or empty traps to ground staff.
Please use the cartridge bins provided. If you use a semi-auto, please pick up your empties.
When arriving at a Sporting stand, please familiarise yourself with the location of the targets by referencing the annotated photograph of the stand.
When using our Claymate system, you will be charged for every target thrown (every time you press a button) only broken targets and targets not launched due to faulty traps count as no birds.
There is no minimum age for a shotgun certificate, however, until you are 15 years old, you must be supervised by an adult (21 years old and over) when using a shotgun.
Shotguns may only be loaded with a maximum of two cartridges.
Maximum group size of 6 to avoid queues.
Any person prohibited from the use of a firearm under Section 21 of the Firearms Act 1968 may not be in possession of a shotgun.
No person under the influence of alcohol or drugs may shoot at this ground.
Wedgnock Shooting Ground accepts no responsibility for loss, or damage, to clients property. Cars are parked at the owners risk.