There's no doubt that our team building events benefit the businesses and corporate teams that come to our Warwickshire events base. We have over 100 acres of teambuilding playground and we're one of the top clay pigeon shooting venues in Warwickshire.
But what if you can't come to us?
What if you can't organise your team to leave your business to travel to us
What if you're hundreds of miles away?
Well, we have the perfect solution.
---
"If the mountain won't come to Muhammad, then Muhammad must go to the mountain."
(Or rather, we'll bring a mountain of fun to you!)
Adventure Sports offer you the chance to have a corporate teambuilding day at your place of work. We'll pack up the games and bring them to you, and we'll even bring the rifles if you have the space.
Team building is a valuable tool for your business. We don't want distance to affect your chances of reaping the benefits that a corporate teambuilding day can offer you and your business.
Team building:
Improves the fundamentals of effective

team working
Helps you deal with stress, conflict and problems within a team
Develops key skills including delegation and communication
Works on negative emotions in the workplace
Makes your workforce give feedback and instruction to other team members
Finds new and exciting skills in your workforce
Helps people feel valued and motivated
And of course, it's lots of fun!
Related post: Will Corporate Team Building Work for my Company?
Adventure Sports have been offering this service for many years and it's increasingly popular. We have many repeat customers, and we arrange teambuilding exercises outside offices across the UK throughout the year.
You'd be forgiven for thinking that we can only bring the oversized Jenga or the skittles out of our compound, but we're not talking just pub games here (although we do a lot with pubs across the country).
We'll bring quads, segways, grass karts, clay pigeon shooting and even crossbows to your venue and create a brilliant event for you and your team on-site or nearby.
Safety first with mobile team building events
Now obviously we can't just rock up in your car park and start shooting clays, and we can't have a Segway race around your industrial estate, so there are some restrictions.
The grounds of a country hotel, a country estate, private homes and stately homes are popular places to arrange onsite teambuilding events, but if you're on the 10th floor of an office block we can work with you to find a suitable venue.
Our team members are highly trained and we only carry out our events to the strictest guidelines.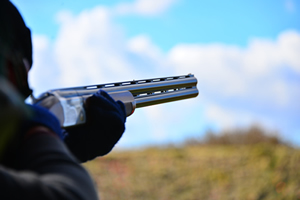 With clay pigeon shooting for example we will apply to the local police for a 'Section 11' permission to allow non-shotgun licence holders to shoot. In fact, many serving police firearms officers shoot at our activity centre, so we have an excellent working relationship with the force.
We're very wary of the environment that we shoot in too. There's nothing like scattering a load of broken orange clays to spoil the look of the beautiful grounds at a stately home or hotel.
We have fibre wad cartridges for clay shooting (normal plastic wad carriages can be eaten by cattle) and we use black clay pigeons which don't ruin the look of the countryside instead of bright orange clays.
We're well aware that not everyone has access to a stately home or the grounds of a large hotel, so we have other options for our mobile team building events.
We run regular indoor pub games at the Royal York Hotel. These great events are aimed at getting delegates up and moving after a heavy couple of days of meetings.
Pub games include:
Giant Jenga
Giant Connect Four
Skittles
Giant Buzz Wire
Darts
Golf Putting Challenge
Splat the Rat
Our mobile events can be run all across the UK at suitable venues, and the activities can include any of the following: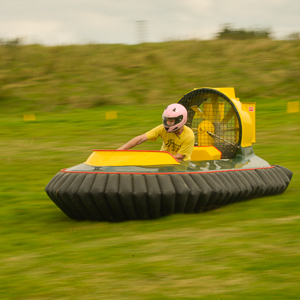 Clay Pigeon Shooting
Archery
Crossbows
Air Pistol Shooting
Air Rifle Shooting
Segway's
Grass Karts
Quad Bikes
Team Building
You choose what you want to do, and we'll work with you to create the perfect event in the right setting.
We bring along mobile shelters, seating, tables and waterproofs to make sure you and your team are as comfortable as possible.
Don't let distance come between you and a fully-functioning team with good relationships and excellent communication. Let Adventure Sports come to you and build your team's enthusiasm and skills.
We're always happy to hear from businesses who need our help, so call us now to discuss your teambuilding event or check out our team building page to get your ideas flowing.