Adventure Sports has been an established shooting ground for over 100 years. The former army rifle range has steadily grown to become one of the most popular clay pigeon shooting grounds in the Midlands. Our shoot is specifically designed to challenge experienced shots and cater for those who are just starting out.
Our Clay Shooting activity already offers a fantastic experience, but, has been dramatically enhanced by the introduction of a Clay Shooting System - Claymate.
---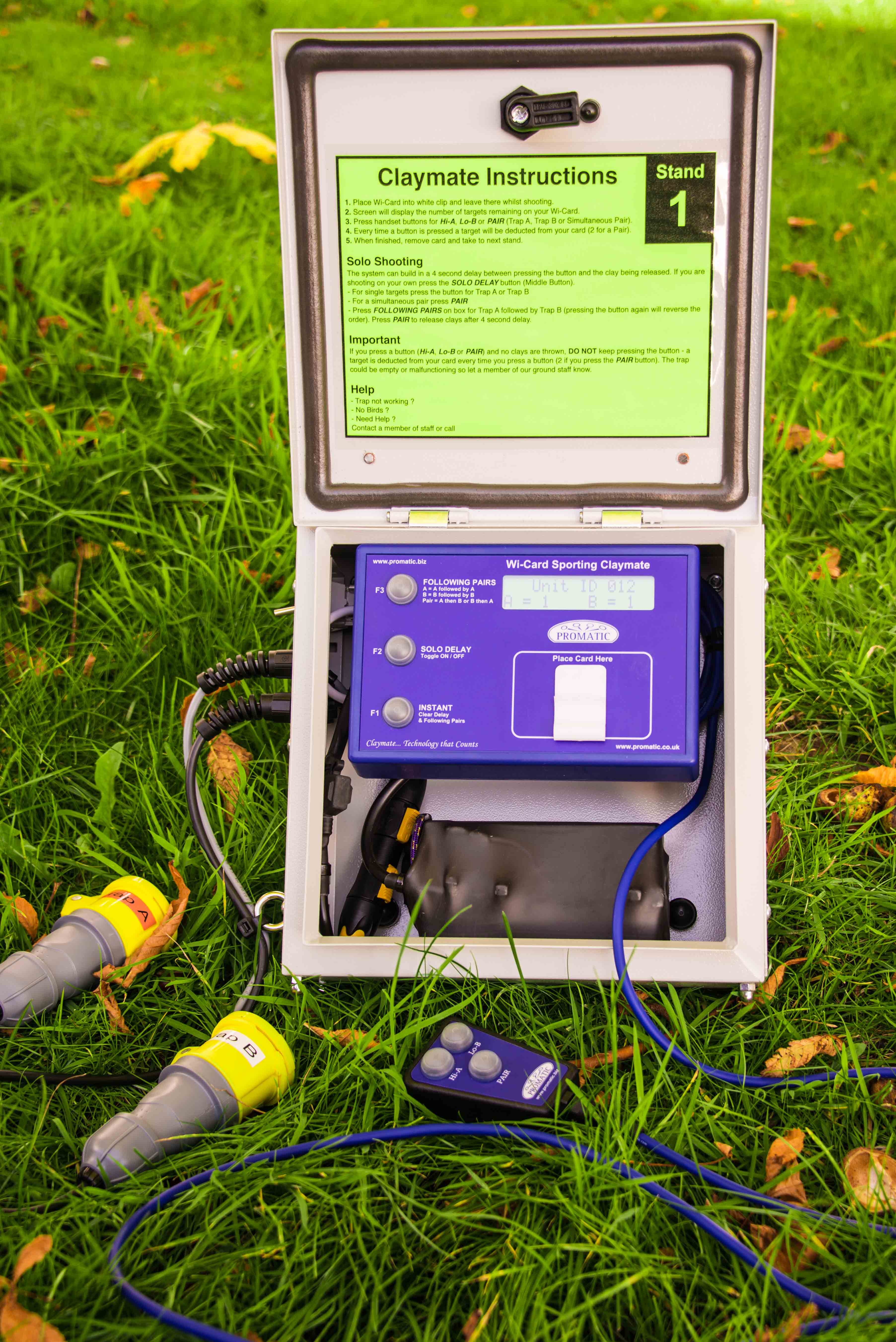 What does Claymate do?
Claymate is an easy to use system that allows shooters (you need a shotgun licence) a greater range of flexibility when shooting on our Sporting layout. Each shooter, or group of shooters, will purchase a Card (similar to a credit card) that will be pre-loaded with a set number of targets. The card will be used at each stand; the system will keep track of how many clays have been used.
The number of clays which have been used will be recorded throughout the shoot and you will be charged depending on how many clays you have used. Also, you will be given an extra 7% of clays on top of the amount you use for FREE, to cover any no-birds!
Why is it better for you?
Two reasons. Convenience and flexibility.
Claymate allows shooters the option to shoot on their own! Claymate allows a few seconds of delay between pressing the button and the trap releasing a clay, which means you can come and have a go by yourself!
Secondly, and more importantly, the introduction of the new system means that you can come along during the week during the midweek mornings (Tue - Fri from 10.00am through to 1.00pm).
With our new Claymate system, you will be given far more flexibility as to what you shoot, when you shoot and how many you shoot. If you need some extra information or if you would like to shoot during the week just call the office on 01926 491948.