Good teamwork depends on many factors including communication, leadership, trust and respect. Most of these don't just happen overnight - it takes time for a group to get to know each other and find their positions and roles within the team.
Established teams, who have worked together for many years, may still be relatively ineffective at teamworking. Team members get 'stuck in their ways', communication deteriorates or stagnates and trust in other team member's abilities can be eroded.
---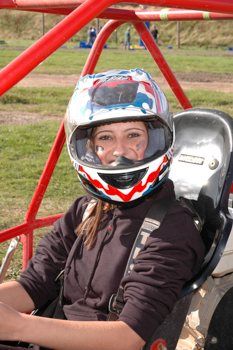 A Good Solution to Improve Teamwork
Many established teams simply need the opportunity to get out of the normal work environment and share a common experience. This is a frequent request from teams who work remotely or spend a lot of the time on the road. They lack the face to face contact time that is often needed to allow good communications and gel the team.
A newly formed team might need this additional contact time to allow individuals to appreciate their colleagues' personalities / quirks / ways of working.
It can be argued that it doesn't matter what the team actually does, as long as they get away from their normal work environment and have a 'common experience'. However, an event selected to promote team bonding should ideally have the following qualities:
Everyone should be capable to taking part
If one or more team members can't take part they will feel even more alienated. An event should not be too physical, intimidating or tough. Climbing a mountain will be fine for some but not necessarily all!
Don't be too 'busy'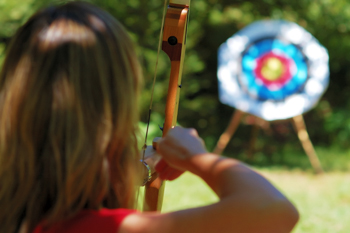 The aim of running an event is to allow the guests to chat, socialise and get to know each other. If they are too busy doing something they won't have any spare time for bonding.
Do something unusual
If the whole group is slightly out of their comfort zone they will have a more intense, shared and enjoyable away-day. Doing something routine is unlikely to stick in peoples minds.
Make it Fun and Enjoyable
Fun based activities allow participants to relax and fully take part. Any joint experience that allows people to have a laugh or enjoy themselves will be memorable and therefore effective.
---
Which Events can Bond a Team?
Any of the following activities can help to bond a team:
Mixed Activity Event
By far the most popular option for team bonding sessions. A Mixed Activity Event allows the group to have a go at lots of different and unusual activities. A mixture of driving, shooting and team challenges is the ideal option. Many 'Off The Shelf' options are available or you can tailor the event to your requirements with a 'Build Your Own' option.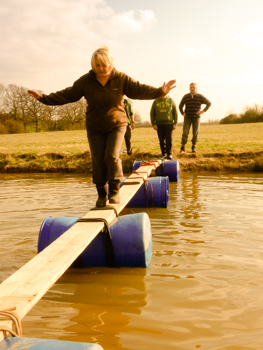 Problem Solving Team Challenges
Usually a half or full day of challenges that require the participants to work together as a team. The challenges tend to be practical but the participants don't need to know how to tie a knot or be Bear Grills!
Clay Pigeon Shooting Session
This tends to be a really sociable event. Most people haven't shot before and full instruction and tuition will be given. It is often the least expected person who turns out to be the 'top gun'. Anyone can take part regardless of size, shape or gender. Lots of clay shooting options are available from short 20 Shot Taster Sessions to 50 Shot Challenges through to full days options.