5 ways corporate events help your business | Corporate Events Warwickshire
Here at Adventure Sports in Warwick we host a fantastic range of team building activities as well as corporate events and activity days for your company.
We're on a mission to ban dull and boring corporate events! We entertain, teach and help build relationships amongst teams for all kinds of businesses. Our huge range of activities are designed to stretch the minds (and the legs) of your staff at our 100-acre Warwickshire venue.
Who wants to have a boring day out of the office when you can have a fun time with an undercurrent of productive learning?!
---
So how do Adventure Sports corporate events benefit your company?
At Adventure Sports we look at team working, team bonding, or team training and development. The tone for the day can be serious, fun or a combination of the two – so you have a variety of options depending on what you want from your experience.
1) Our corporate events find new skills in your team.
Team building is an invaluable tool for your business. Getting people from different departments and backgrounds to work together on one goal is a very focused way to find out who leads, who works well together, who analyses effectively and how employees perform when away from their normal tasks.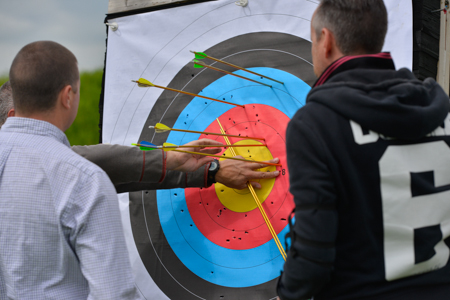 We often find a new star in the office or help people recognise skills they didn't know they had. This has obvious benefits when implemented back into your business.
Our events are brilliant fun as well good for your company. You'll gain useful information about your employees via strategic tasks, exercises and events. We have an optional classroom element which offers structure as well.
Our sessions can look at specific issues within your business to help you find a resolution.
2) Corporate events reward your team or company.
Getting the most from your employees is obviously high on your agenda but you can also thank them for their hard work with a rewarding activity day too.
With targets and goals as a carrot, your team will move forward more quickly. Offering a day out as an incentive for reaching sales targets or hitting the goals on new processes can be a real winner.

Our incredibly fun and active corporate family fun days are a great way to thank your team AND their families for the effort they put in. Recognising your team's families shows true support, and this recognition and will lead to a memorable and motivating experience.
Choose from Dragon Boat Racing, Wacky Races, School Sports Day, Human Table Football, Inflatables, Giant Board Games and many more. You can tailor your Warwickshire event to your needs and liking too – it's completely up to you!
3) Corporate events are a great place to hold meetings.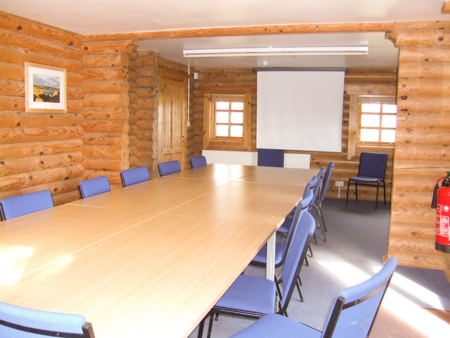 Not only do we offer exciting (and often very messy) activities for team building and corporate days out, but we also have a large meeting room for the serious stuff too.
Our authentic log cabin meeting room is set at the front of the old Warwickshire MOD base and can host up to 24 people in a theatre style seating, which gives the day a real angle for assessment and training. Sometimes justifying a day out of the company can be tricky, but with the meeting room on site you can still discuss those key points and issues in between the events. It's better than that dull hotel you went to last year!
Using the meeting room around lunch time can also be used to focus the team's attention on the afternoon's tasks and look back at the morning's successes. Learning from mistakes and implementing them in the second half is a great way to approach a corporate fun day.
4) Corporate events are perfect for product launches.
When you have an exciting new product to launch you'll need to shout about it. One way to gain some attention from press and media is to hold a huge launch day and invite them all along.
To get attention you have to be interesting! Who wants to help out a boring company that's hard to write about or report on? Make your event exciting. Entertain them and give them plenty of content and they will write about it!
We're not suggesting you get all the local TV and journos into Paintball gear and take them into the woods (tempting though, right?!). With all the space we have here in Warwick you can put up temporary marquees and structures and hold your launch day here.
Invite all your company along – you'll need their help too. This will give them a great day out and you'll fulfil two objectives with one event.
We've held many product launches for companies in Warwickshire and beyond. They're fun, informative and professional – launch your product on our MOD training camp!
5) Corporate events put the fun back into your business.
Holding a corporate event for your business will achieve many things for you and your team. Most of all, it will mix things up a bit! It's so easy to get caught up in the routine of life. Do you go to the same place for meetings, give out the same bonuses or run the same office party with the same old tired structure?
A change is as good as a rest… but you won't do much resting here!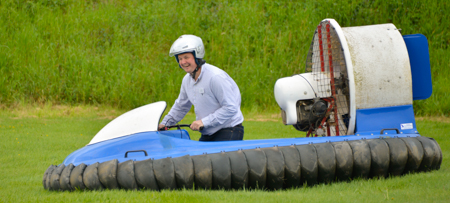 Give your company or small business a break and help them work better together at the same time. Choose corporate events in Warwickshire surrounded by 100 acres of nature's playground!
Let us help you start working better together.