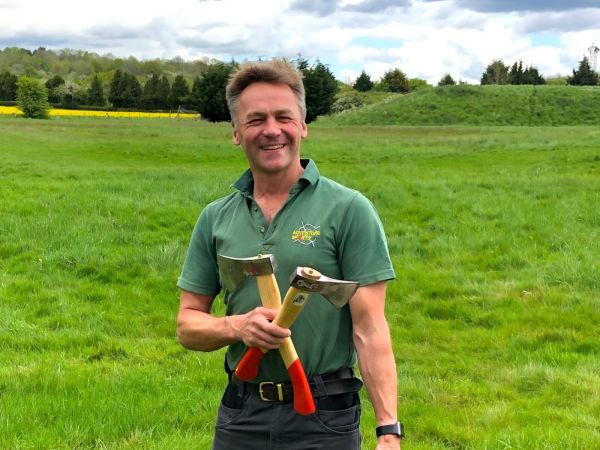 Matt joined Adventure Sports when he was just 14, washing paintball guns after school and at weekends. He is now our Director, or as he likes to call himself, The Jack of all trades! Matt is often found in the office behind the phones with Charlie, he will take and process your enquires and chat through options for your event. He will happily spend his time working out the best package and event day for you, to ensure all our customers leave with a smile. His site and equipment knowledge is vast, so he's often our go to if we don't know the answer to something. He is also our internet and system guru…..have you pressed the factory reset button?!
We have just upgraded our booking systems and Matt has been the power and driving force behind that and has been super patient with all our constant questions, including the most popular one, "I know you have told me already, but how do I..…?"
He's never one to get flustered and is and our "fixer off anything tech". He's very handy with a screwdriver and anything electrical. He drinks a lot of tea, while he is here, almost intravenously, …….Matt never says no to a brew. His favourite activities are Quad Bikes and Paintball. He says he loves the freedom of whizzing through the woods, safe in the knowledge if something breaks he can pass it over to Josh our engineer who can fix it!!
He says he likes his job here because we are a fun bunch, we have a giggle, and every day is different, Oh….and there's cake and biscuits in the office! In his spare time you will find him renovating his house, walking his Labrador Nellie, and when the day is done….. he's in his hot tub with a beer!