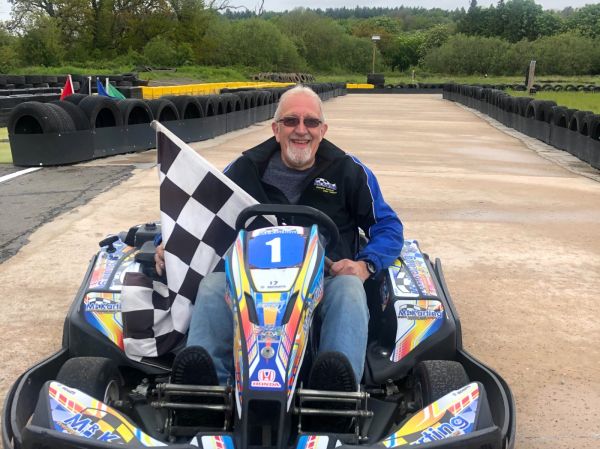 Steve Stretton
Karting Team
Steve is our Karting Manager and he runs our Karting circuit with his son Stuart, and daughter Jenna He joined the Adventure Sports family last Autumn.
Steve is "Mr Karting", and many of you will all know him from his days running Mr Karting in Harbury which he ran for 5 years. Sadly due to Covid his indoor circuit closed, but as we have an outdoor circuit here…. conversations were had, some magic happened and here we are today! Steve brings a wealth of experience, and Go Karts with him!
He has been involved in Motorsport for over 40 years and has competed in many different forms of racing in Europe and the UK. He has even built and raced his 1966 Ford Mustang, winning the 1987 BRSCC GT Championship and also raced it in various GT championships Some of his other achievements include V8 Stock Car National Champion in 2000.
Steve will always be found up on the kart track running karting sessions, briefing guests, keeping track of those all important times for you and of course all our kart and track maintenance, you should see his hands at the end of the day!! He says he enjoys working at AS, as its great to be in the outdoors and the AS team are a great bunch