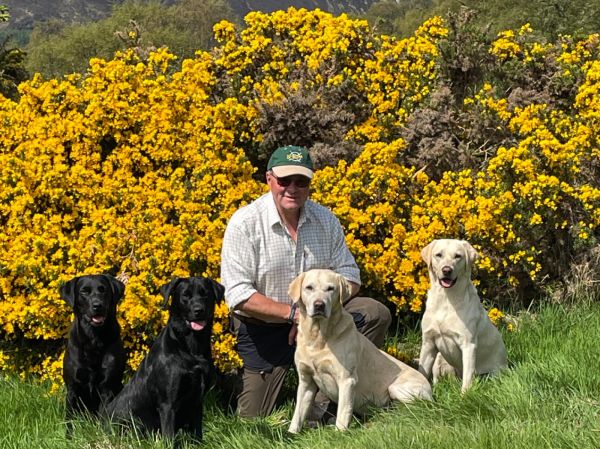 Steve Richardson
Director
Steve is our MD, he founded the company 31 years ago. Living locally and farming the land, he heard about this Ex Military site becoming available. He then kept his ear close to the ground and put his pitch in. There was of course a huge amount of interest in this amazing 100 acre site, but thankfully he got lucky and the rest as they say is history. The first activity he did was Paintball, Steve ran this as one of the first UK sites to run such a venture. He worked out of a draughty hut for many years, and in all weathers. As time passed, the business grew and we moved into our log cabin office 21 years ago. He started adding more and more activities as the years went by. Steve likes to add a new one each year,- We think he just loves all the testing! Steve's job is running Adventure Sports in conjunction with the team, on a day to day basis. He also, looks after our shoot, takes your calls, processes your phone bookings and enquiries, and looks after us all, and always has time for everyone, Oh…. and he provides the all important office biscuits!
He can however turn his hand to most things here, often we find him on a roof, or digging something or building stuff, …..but we try not to let him do techie stuff!. He loves being outside, give him time in the digger… and we don't see him for hours!
His passion though is Clay shooting , this started when his grandfather gave him a shotgun when he was 13, and this has been his hobby and drive ever since. He is a great Clay instructor, very calm ….and convinced we can all hit that target! He says he loves this site and is very fortunate to have a great team with him. The added bonus is he can bring his beautiful gun dogs to work When he's not here, Steve will be found with his dogs either competing or judging, often with his wife Sally by his side, as they both share the same enthusiasm for the sport. He's a proper outdoorsy chap and when he's not here, he looks forward to his holidays with his wife in Scotland with all their dogs, a glass of red or a nice Whisky.