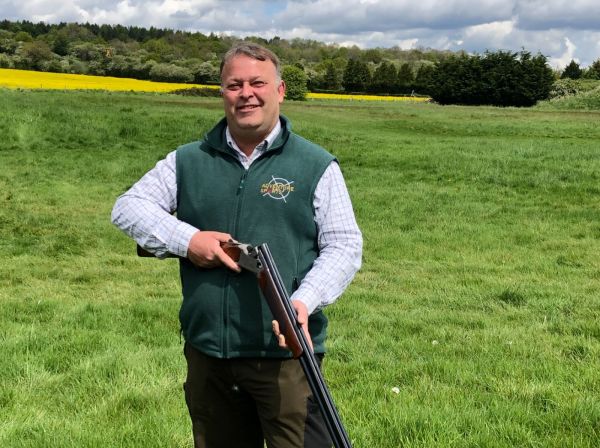 Dave Evans
Senior Clay Shooting Instructor
Dave is our Shoot Manager and has worked at AS for 5 years. However, his shooting career started way back in 1991!! He got his job here by a chance conversation with Steve, on a Sunday Club Shoot, over a cup of tea and a bacon roll, as we had just sadly heard our resident Shoot Manager at the time was due to retire.
Daves job is all about the clays! After several years of shooting in the British Team he decided to share his wealth of knowledge and wisdom and become a coach. He is a great instructor and is very calm and patient ensuring that all new clients hit at least 50% of their targets. He coaches from ages 13 - 80 but there is no upper age limit, and his knowledge of guns is amazing as is his approach to people who are a little nervous, even those that close their eyes when they pull the trigger!
He says he loves working in this beautiful setting, and says "what's not to love?!" …. as he throws his arms into the air! He enjoys meeting new people, seeing customers find their new passion for shooting and working with a great team. In his spare time you will find him by a lake fishing, playing darts, enjoying Rugby and most recently working the odd shift in the pub he has just acquired with his partner.